Research & Development
Meet the Fungi Perfecti R&D Team
Fungi Perfecti® - Makers of Host Defense® Mushrooms™ - was founded by
Paul Stamets
in 1980 with the goal of
building a bridge between people and fungi.
Since then, Fungi Perfecti has become synonymous with cutting-edge mycological research and innovative mycological solutions. As founder and Chief Science Officer, Paul sets the direction for all Research & Development efforts and Host Defense products continue to be produced under his supervision.
A strong commitment to research and innovation is among the fundamental building blocks of both the Fungi Perfecti and Host Defense brands and is what continues to set us apart in the industry. This is clearly demonstrated by the expertise found on our internal Research & Development team.


Our team includes mycologists, chemists, biologists, and immunologists. And our rigorous research projects cover a broad range of important initiatives: from mycofiltration and mycoremediation, to using beneficial mushrooms to support bee populations and in the form of mycelium-based supplements to support human health.*


Everyone on our Research & Development team is committed to seeking out new and innovative ways to utilize the immune-supporting benefits of mushrooms and mushroom mycelium.*


Our continued mission is to explore, study, preserve, and spread knowledge about the use of fungi for helping people and planet.
*These statements have not been evaluated by the Food and Drug Administration. This product is not intended to diagnose, treat, cure or prevent any disease.
— Our Team —
Renee Davis, MA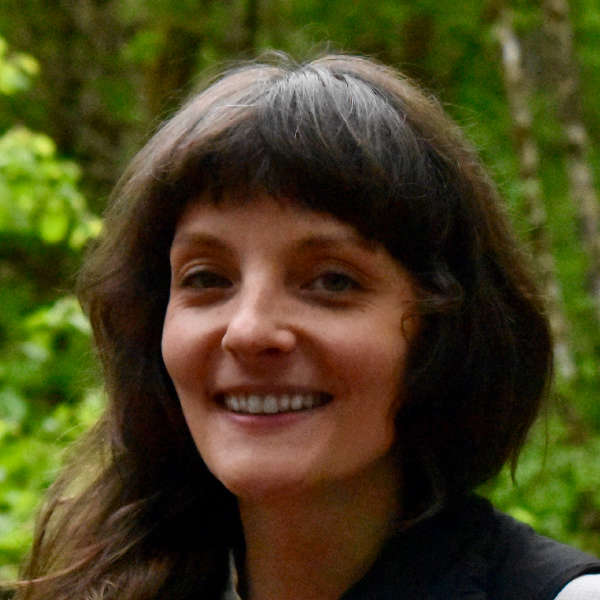 Renee is the Director of Research and Development at Fungi Perfecti and Host Defense. She has a BA from The Evergreen State College with a focus on ethnobiology and biology, a Post Baccalaureate in Biomedical Studies from The University of Washington, and a Masters in Systems Design from Antioch University.
...
For the last 9 years she has used her extensive knowledge of anthropological research, biomedical studies, and systems design in her role at Fungi Perfecti where she has worked to build a robust R&D team, integrated thorough and efficient systems design, and helped lead new product development.

Renee is an integral leader in the Research & Development at Fungi Perfecti and is committed to furthering our understanding of the vast potential for mushroom mycelium.

In her free time, Renee enjoys alpine climbing, painting, and playing the harp. Her favorite mushroom species is Lion's Mane and related species in the Hericium genus.

"I regard them for their regenerative potential, and ability to inspire hope and healing. Plus, Lion's Mane is a delicious edible, particularly when prepared as a side dish with salmon."

— Renee

Learn more about Renee.


Regan Nally, Ph.D.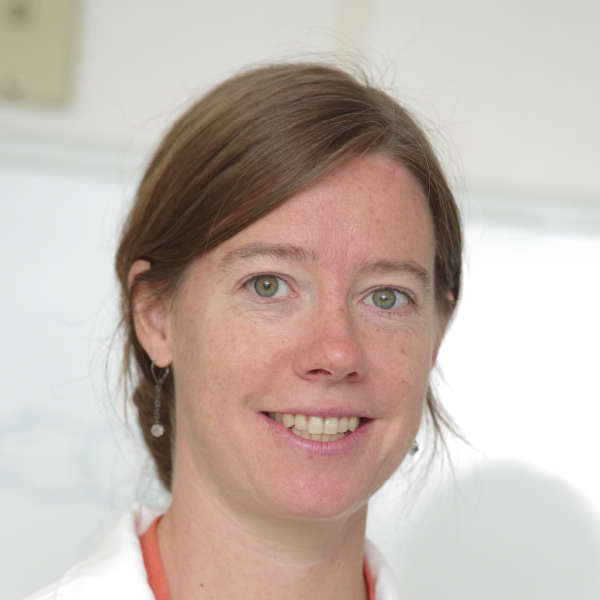 Regan is the Senior Research Scientist at Fungi Perfecti. She has a Ph.D. in Organic Chemistry with a focus on supramolecular systems from the University of Maryland, College Park.
...
Regan first began her tenure with Fungi Perfecti in 2001, after graduating from The Evergreen State College. She left in 2003 to pursue her Ph.D., but returned in 2009 and has been with us ever since!

She brings an important chemistry-centric perspective to the team with particular interest in somatics and pharmacognosy.

In her free time, Regan enjoys playing the piano, dancing, and exploring all things outdoors. She has fond first memories of foraging for chanterelles and preparing them for meals. She tells us the excitement of the hunt was contagious. So, her favorite mushroom species? The chanterelle, of course!
Chase Beathard, Ph.D.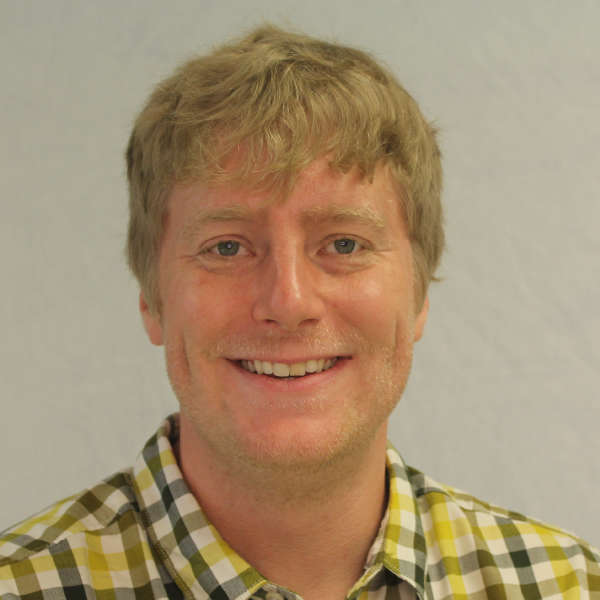 Chase is a Research Scientist with a BS in Biology from Texas State University with a focus on Plant Physiology, and a Ph.D. in Botany from Washington State University. His Ph.D. was focused on the molecular biology of plants and the regulation of developmental and stress responses.
...
Before grad school, Chase spent four years as a plant physiologist working in a high throughput screening environment to facilitate the development of agronomic traits in crops.

At Fungi Perfecti, much of the work Chase does involves molecular assays utilizing various cell models. He is particularly interested in exploring the impact of fungi on the expression of genes and proteins that are beneficial to human health and supporting a healthy immune system.

In his free time, Chase enjoys being outdoors, spending time on his hobby farm, and taking care of his garden and animals. And his favorite mushroom? Lion's Mane!

"I especially enjoy foraging for Lion's Mane, I like it's interesting appearance, and appreciate the incredible neurological benefits that it provides."

— Chase
Zolton Bair, Ph.D.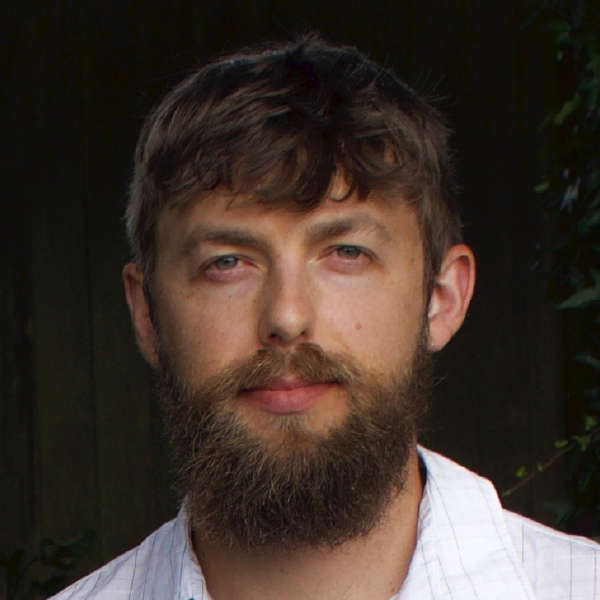 Nearly 15 years ago, Zolton was inspired to pursue a career in mycology by the work of Paul Stamets. Now, he is one of the newest members of Research and Development at Fungi Perfecti, having joined the team as a Research Scientist in early 2020.
...
Zolton has a BS from Virginia Tech in Biological Sciences with a minor in Chemistry, and a Ph.D. from Oregon State University in Botany and Plant Pathology. Before joining the team at Fungi Perfecti, Zolton spent more than a decade working in mycology labs, exploring the airborne dispersal of spores with UAVs, mycotoxins in bioethanol byproducts, invasive forest pathogens, and commercial-scale mushroom cultivation.

Since starting with Fungi Perfecti, Zolton has focused on optimizing production processes, Agarikon population genetics, and astromycology. Zolton brings extensive academic and professional experience and has quickly proven to be a valuable addition to the R&D team.

In his free time, Zolton enjoys backpacking, gardening, and spending time with family. Something else great about Zolton - he loves mushrooms! His favorites are Morels, Hedgehogs, Shiitake, Lion's Mane, and (of course) Agarikon!
Travis Zalesky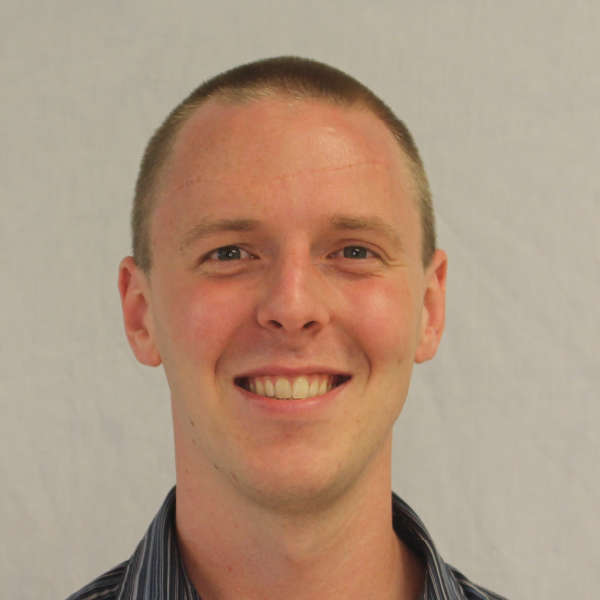 Travis is a Research Assistant at Fungi Perfecti with a BS Environmental Science from Western Washington University, with an emphasis in freshwater ecology.
...
Travis first joined the Fungi Perfecti team in 2014 and has been a Research Assistant since 2018.

Since joining the R&D team, Travis has focused much of his energy on ecology, data science, preservation and expansion of mycelium, and improving production processes for the Host Defense product line.

What's his favorite mushroom?

"Stropharia rugosoannulata (King stropharia). So many reasons to love this mushroom! It is beautiful, easy to grow, easy to identify, easy to cook, and delicious. With it's ruddy red cap, it is one of my favorite mushrooms to photograph. They can get unbelievably large. They attract local wildlife, including rabbits and deer. The mycelium stores water, recycles carbon, and improves soils. And once sauteed in olive oil, this mushroom will elevate just about any dish. I could go on…"

— Travis
Steve McNalley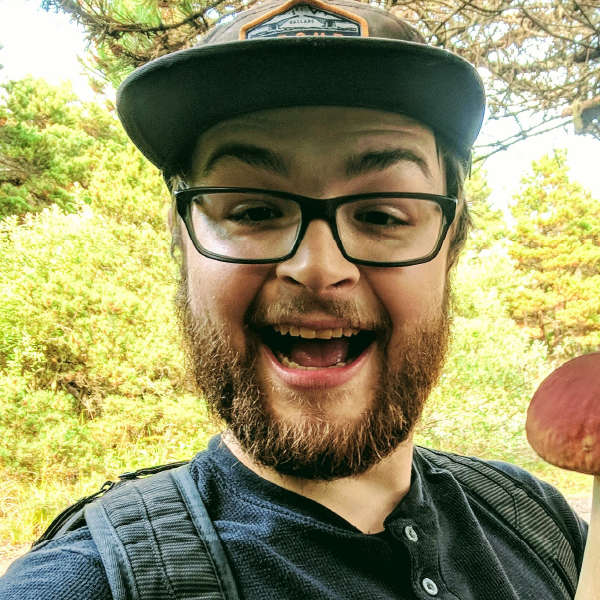 Steve is a Research Scientist and joined the Fungi Perfecti team in 2018. He has both a BA and BS from The Evergreen State College with a focus on Mycology and Organic Chemistry, respectively.
...
Steve previously worked in chromatography, including in the Washington State certified Cannabis labs.

He is a hiker, forager, and generally a forest lover. Steve has a strong interest in herbal medicine and is a homebrewer! Boletus edulis sensu lato (King Bolete) is his favorite mushroom. Why? In his own words: Mostly because I love the flavor!
Lizi Doar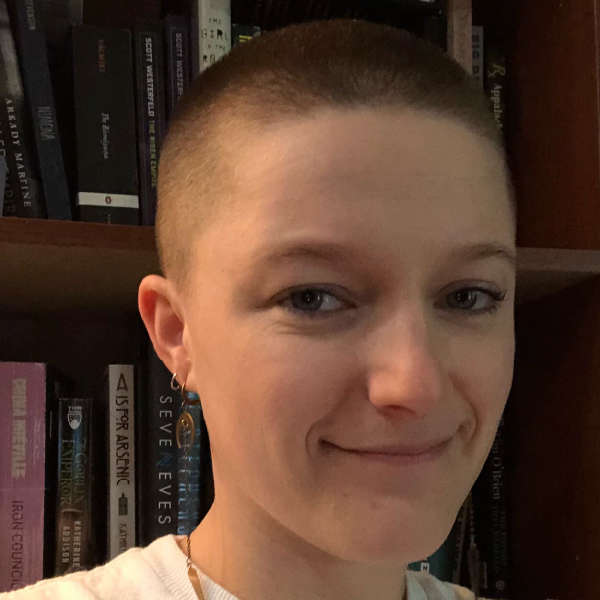 Lizi is a Research Assistant and joined the Fungi Perfecti team in early 2021. She received a BS in Biology from the University of California, Davis, and has a voracious multidisciplinary curiosity.
...
Lizi previously worked in science communication and education. While at Fungi Perfecti, she has been focusing on the characterization of important biosynthetic genes found in Lion's Mane, along with the effect Lion's Mane has on the human immune system.

The Sulphur Tuft is Lizi's favorite mushroom because she likes yellow and they always look so cute grouped together in a big bunch. In her free time, Lizi enjoys reading widely and weirdly, watching plants grow, and experimenting in the kitchen.