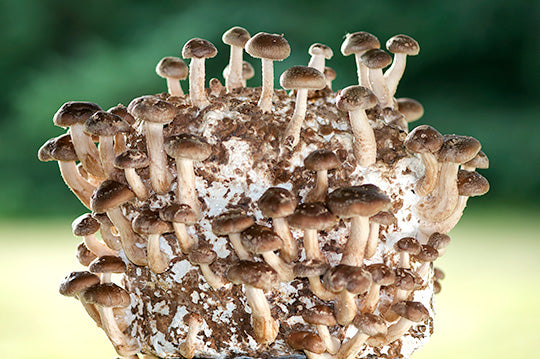 Where Did Our Ready-To-Grow Mushroom Kits Go?
Grow-Your-Own Mushroom Kit Resources


Beginning Fall 2019, Fungi Perfecti will no longer offer our Indoor or Outdoor Mushroom Patches™ or Mushroom Sawdust Spawn.


Our Mushroom Plug Spawn, Grain Spawn, Cultures and other cultivation resources will continue to be available. We apologize for any inconvenience this may cause.
As Fungi Perfecti turns its focus away from grow-your-own mushroom patches, we would like to highlight other mushroom producers in our community who can step in to meet customer demand for these items.


For those seeking grow-your-own mushroom kits, we suggest the following suppliers:
Back to the Roots (Oakland, CA)
Cascadia Mushrooms (Bellingham, WA)
Far West Fungi (San Francisco, CA)
Field & Forest Products (Peshtigo, WI)
Garden City Fungi (Missoula, MT)
GroCycle (Devon, UK)
Grow Mushrooms Canada (British Columbia, Canada)
MycoTerra Farm (Westhampton, MA)
MycoUprrhizal (Olympia, WA)
Organic Galaxy (Cincinati, OH)
Provisions Mushroom Farm: find them at the Olympia, WA Farmer's Market!
SmugTown Mushrooms (Rochester, NY)
Sno Valley Mushrooms (King County, WA)
What the Fungus (Okanagan, British Columbia, Canada)