Paul Stamets
has been teaching mushroom seminars for over 30 years. With over 4 decades of experience in the forest, laboratory and grow room, Paul has always felt the need to impart his extensive knowledge of mushrooms to others.
Fungi Perfecti's mushroom seminar curriculum has expanded over the years, moving beyond basic cultivation into the art and science of Mycorestoration. Our classes combine informationally-rich lectures and presentations with hands-on training in our professional laboratories and grow rooms, supervised by Paul and a select team of skilled FP staff members. The information and techniques imparted represent a lifetime of accumulated knowledge.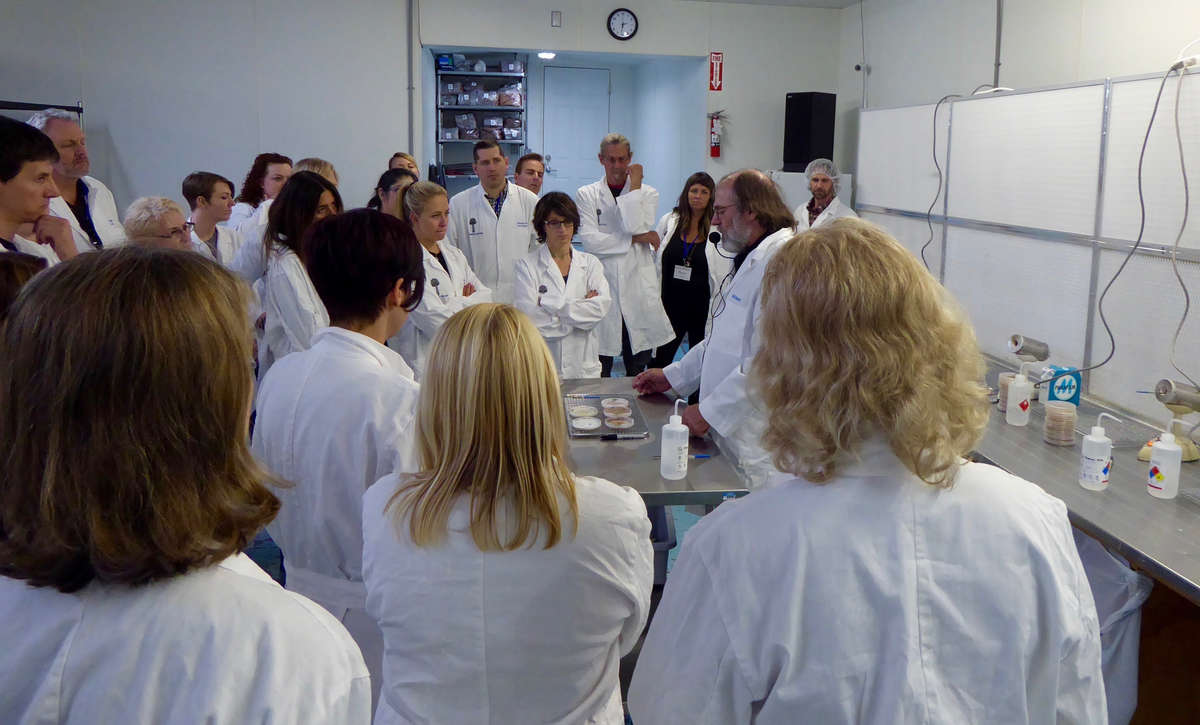 The Stamets Cultivation Seminar
Fungi Perfecti conducts in-depth workshops on mushroom cultivation, emphasizing a hands-on approach at our gourmet mushroom research station. Participants learn tissue culture, spawn generation techniques, substrate preparation, inoculation techniques, and strategies for maximizing yields. Each participant receives ten select mushroom strains for their own personal use. (The cultures alone have a value in excess of $1,000.00.)

The cultivation of Shiitake, Oyster, Enokitake, King Stropharia, Reishi, Maitake and many others are covered in detail. Registration is on a first-come basis. Food and lodging are not included (continental breakfast, lunch, coffee and other beverages will be provided both days).
If you would like to register for a seminar, or to be placed on the waiting list for a seminar that is currently sold out, please contact us via phone at
800-780-9126
or
360-426-9292
, or via email at
info@fungi.com
.
Seminar tuition: $1200.00. Since space is limited, early registration is strongly advised (many seminars sell out six months in advance). Registration must be reconfirmed one month prior to seminar, and 50% ($600.00) of the tuition for the Stamets Seminar is non-refundable.

When you place your order for the Stamets Cultivation Seminar, you will be sent a seminar packet providing details such as a course syllabus, suggested lodging, and additional information pertaining to the course.

2020 Seminar Schedule

April 4 & 5, 2020 - SOLD OUT

May 16 & 17, 2020 - SOLD OUT