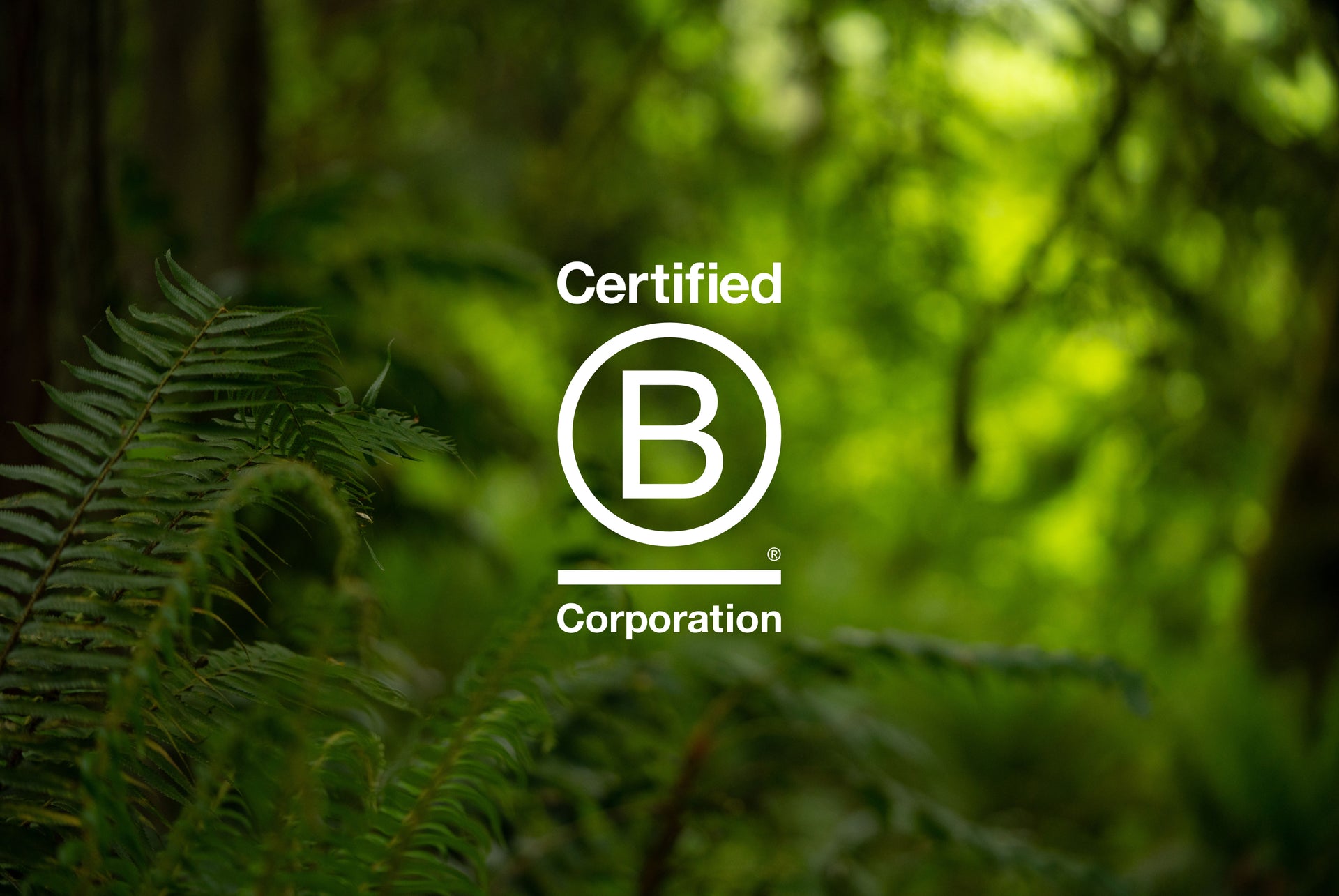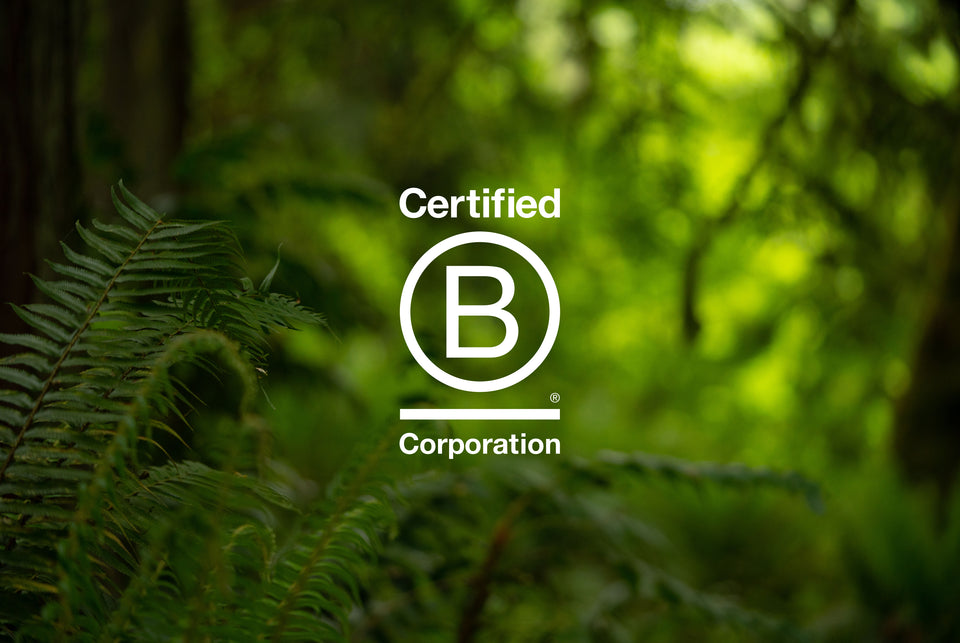 Fungi Perfecti, LLC is a Certified B Corporation
Fungi Perfecti is now a Certified B Corporation™, joining a growing group of businesses around the world committed to creating a more sustainable future through conscientious choices, transparency in operations, and corporate responsibility.
What is a B Corporation?
The "B" in "B Corporation" stands for "Benefit for All." Certified B Corporations™ are businesses that meet the highest standards of social and environmental performance, committing to operating responsibly and for the benefit of all stakeholders – workers, communities, customers, and planet.
B Corp organizations are also dedicated to transparency and accountability throughout their operations. They report company data for the B Impact Assessment performed by B Lab evaluators, and openly share the results with shareholders, stakeholders, and the general public.
From company financials and employee satisfaction, to manufacturing and warehouse operations, B Corporations™ offer a full view into their business activities. They strive to make a positive contribution socially and economically in both local and global communities.


How does a company become a B Corporation?
In order to become a Certified B Corp™, a company must apply through B Lab™, undergo a rigorous assessment, commit to transparency in reporting, and allow the results of the evaluation and corresponding report to be made available to the public. The assessment examines a range of the company's policies and business practices, and the final report indicates how they scored in each of the categories.
The B Impact Assessment™ focuses on 5 categories: Environment, Governance, Community, Workers, and Customers. In order to qualify as a Certified B Corporation, an organization must receive a minimum combined total score of 80, while the median score for most businesses is 50.9. We're proud to report that we scored 83.5!
This is not a one-time assessment, but rather, in order to maintain status as a B Corp™, a business must undergo a new review through B Lab™ every three years. During these assessments, the company will be evaluated to ensure they have maintained the minimum requirements laid out for B Corp Certification, and will also be assessed for progress they have made on established goals.
Fungi Perfecti and the Environment
Our highest scoring category was in Environment. Sustainability has always been a priority for us at Fungi Perfecti, and we are always seeking out new, innovative, and more responsible paths forward. We continuously work to find and develop new and more eco-conscious materials for our packaging and shipping, as well as more environmentally sound practices throughout our organization.
Over the last several years, we've minimized our waste, improved our energy consumption, and have vertically integrated our warehouse, storage, and logistics hub. As part of our goal-setting for the next three years, we plan to further streamline our warehouse and transportation operations, which will continue to decrease our overall footprint.

Paul Stamets standing in front of solar panels at the Fungi Perfecti farm.
Fungi Perfecti and Employee Satisfaction
At Fungi Perfecti, we often talk about our commitment to People & Planet, and for us that begins with prioritizing our employees. We are quite pleased to report that our second highest score on the B Lab Assessment was in the Workers category. In this category, we were evaluated for our contributions to employee health and safety, career development, and overall job satisfaction. We offer a living wage, a substantial health and wellness program, and a generous tuition reimbursement program to support continuing education. Our employees are foundational to the work we do, and prioritizing their personal well-being and professional development is imperative not only to the success of our business, but to our overall mission.

Corporate responsibility at Fungi Perfecti
The "B" in B Corp stands for "benefit for all", which means that B Corporations take an approach to corporate responsibility that goes beyond accountability to shareholders. While B Corporations are still for-profit organizations that are accountable to shareholders, they also take into consideration the ways in which their operations affect all stakeholders, including their employees, their customers, the environment, and the local communities where they operate and do business.
Collectively, we can make a difference
We are excited to join the global community of businesses working together to create real change. Collectively, the work we do as individuals, as businesses, and as a global network makes a real, tangible, and impactful difference.
Becoming a B Corporation is a natural next step on our journey towards making a positive impact on this world we all share. This incredible network of businesses, collectively committed to improving their local economies, communities, and environments will have a global, synergistic impact as every improvement we make individually begins to culminate in what will be major, impactful change worldwide. We are proud to be part of this community and to continue our journey towards a more sustainable and equitable future for us all. 
 - Paul Stamets

To learn more about some of the steps we're taking, check out our Impact Report for 2021 & 2022