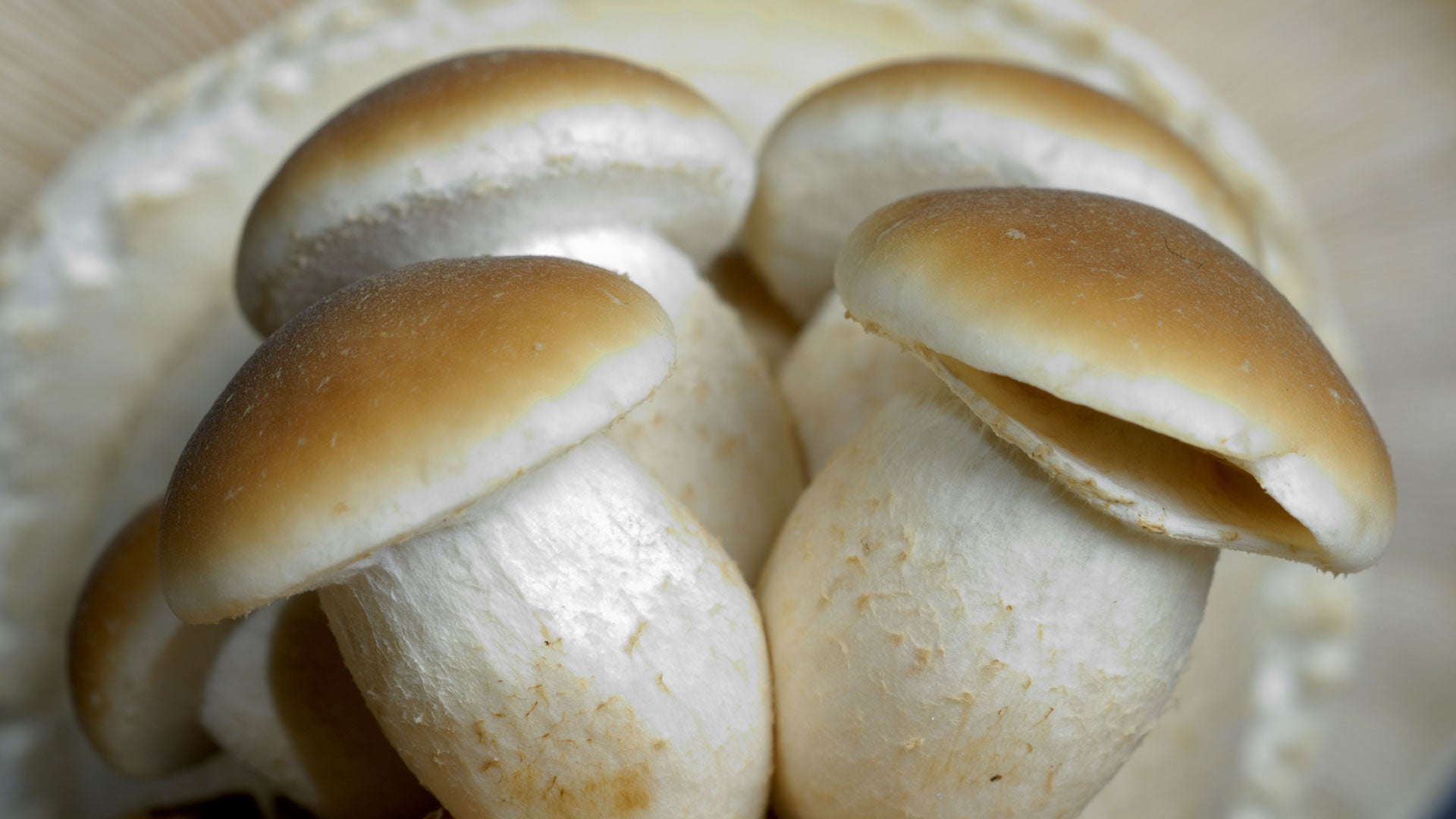 No Space? No Problem!
Fairly new to the mushroom world, I've found it fascinating how fungi can be cultivated in such small spaces. You can successfully produce mushrooms indoors even if you don't have a laboratory or grow room of your own. Our Certified Organic Indoor Mushroom Patches™ make a great choice for those with restricted space who crave homegrown fresh food. Our Mushroom Patches are ready to fruit upon arrival, come with detailed instructions, and can be grown in a wide variety of locations. I prefer to grow my mushrooms on top of a refrigerator or in the bathroom. After fruiting indoors, spent Mushroom Patches can be used as spawn for outdoor cultivation projects, such as inoculating logs and stumps. However, I've learned that even people without room for logs can maximize the mycelial mileage of their mushroom patches!

For example, our Indoor King Stropharia Patch can be used just like our Outdoor Garden Giant Patch after fruiting. You can also use our Pioppino Mushroom Patch similarly with a mix of sawdust, woodchips and/or straw to create a bed for your mushrooms. Recently I did a little experimenting and set up a Pioppino Porch Patch following the specifications laid out by Paul Stamets in Growing Gourmet and Medicinal Mushrooms for King Stropharia. I used two Pioppino patches that had already fruited as spawn to make a mycelial sandwich. The method is pretty simple:
Moisten a mix of fresh sawdust and woodchips and/or straw to prepare substrate for your King Stropharia or Pioppino bed.
Make the bottom layer of sawdust and woodchips and/or straw about 3 inches deep.
Break up and spread out your Patch evenly across that layer of material.
Add another 3-inch layer of woodchips and sawdust and/or straw on top.
Over time the mycelium will decompose the substrate in your planter, producing mushrooms when conditions are appropriate. If you are setting this up on a patio or balcony that receives sunlight regularly, the bed can be in a garden planter in which you are growing leafy vegetables. Your plants will then provide the shade, humidity and oxygen needed for your mushrooms to grow best!

Growing mushrooms outdoors in small containers can make a great alternative for those of us with limited space. They can produce fairly quickly compared to logs and are easy to set up. A great resource on companion planting and experimental cultivation methods is Paul Stamets' book Mycelium Running. If you have any questions or would like more information about how to set up your own Porch Patch, call our Mushroom Hotline at 800-780-9126. We are here to help you! We also offer technical support for our products via email at info@fungi.com. Happy growing!
---
Will has been a Customer Service Representative for Fungi Perfecti since the beginning of 2016.  Will moved to Washington from Massachusetts last fall and spends his free time exploring with his dog, practicing archery, and trying to find the perfect pulled pork recipe.