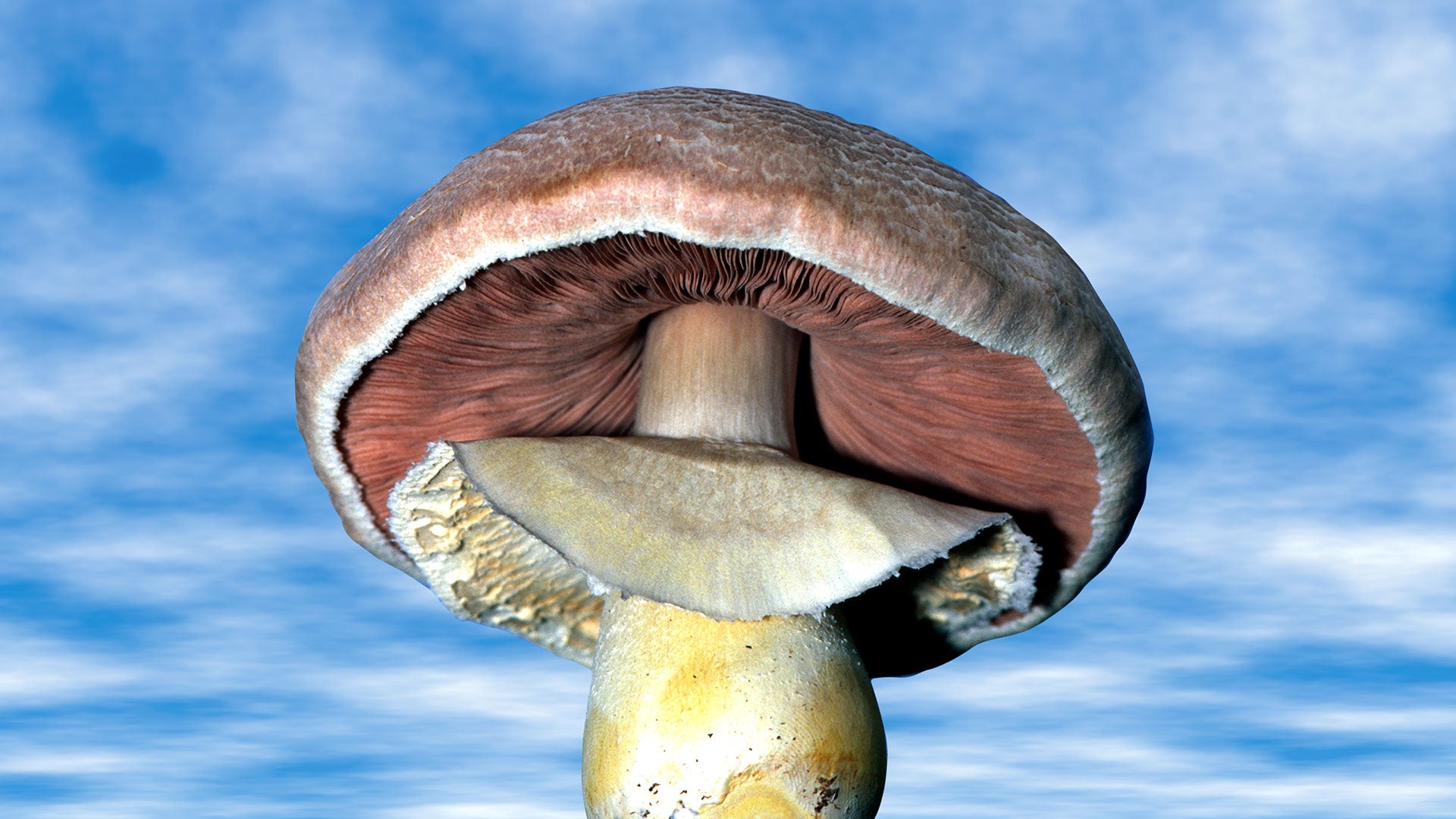 Should You Consume Raw Mushrooms?
With the increased use of mushroom products, I feel a personal responsibility to inform the public about safety issues regarding mushroom preparations. Misleading marketing causes consumer confusion, risk, and damage to our industry, which is always under scrutiny. At Host Defense we are dedicated to providing the best, evidence-based, scientific information concerning safety and optimum use of mushrooms for health benefits.
Should you consume raw mushrooms and/or mushroom mycelium?
No, absolutely not!

 

Raw mushrooms are largely indigestible because of their tough cell walls, mainly composed of chitin.
Dr. Andrew Weil advises, in agreement with other experts, that mushrooms must be cooked!

 

"Mushrooms have very tough cell walls and are essentially indigestible if you don't cook them. Thoroughly heating them releases the nutrients they contain, including protein, B vitamins, and minerals, as well as a wide range of novel compounds not found in other foods," (Prevention, Feb 1, 2013).
Raw mushrooms and raw mycelium may pose health hazards from harmful pathogens and heat-sensitive toxins—potentially causing red blood cell damage1, gastrointestinal irritation and allergic reactions, such as skin rashes2.
How can one safely use mushrooms?
By consuming mushrooms or mushroom products that have been cooked, or heat-treated.*

Proper heat treatment

 

denatures toxins, softens fungal tissues, and allows our natural digestive enzymes to access and utilize the inherent benefits of both culinary mushrooms and mushroom supplements:

 

Edible mushrooms should be tenderized by heating to at least 140 ˚F —over many hours— more preferably over 180˚F, most preferably above 200 ˚F to release their nutrients and render them digestible and safe.3
Are Host Defense® Mushrooms raw or cooked?
Host Defense® encapsulated products have been heated to proper temperature levels to maximize nutritional benefit and safety. Our process includes:
Growing mycelium (the root-like life stage) on Certified Organic, cooked, and sterilized brown rice.
At peak performance, we harvest and immediately custom-dry material, to preserve nutrients and prevent oxidation.

 

(Air-drying, a cheaper and inferior processing method, does not achieve maximum constituent levels nor reduce toxin levels, and is vulnerable to contamination and oxidation.)4
We heat-treat the mushroom mass after custom-drying, to activate and unlock the nutritional compounds and ensure their bioavailability. Host Defense products are assayed a minimum of four times for quality and purity.
Thank you for your continued support on the path to help people and planet.
1Shibata, T., M. Kudou, Y. Hoshi, A. Kudo, N. Nanashima, K. Miyairi, 2010. "Isolation and characterization of a novel two-component hemolysin, erylysin A and B, from an edible mushroom, Pleurotus eryngii." Toxicon 56: 1436–1442.
2Kopp, T., P. Mastan, N. Mothes, S. Tzaneva, G. Stingl, A. Tanew, 2009. "Systemic allergic contact dermatitis due to consumption of raw shiitake mushroom."Clinical and Experimental Dermatology 34: e910–e913.
3Choi Y., S.M. Lee, J. Chun, H.B. Lee, J. Lee, 2006. "Influence of heat treatment on the antioxidant activities and polyphenolic compounds of Shiitake (Lentinus edodes) mushroom." Food Chemistry 99(2): 381–387. doi:10.1016/j.foodchem.2005.08.004.
4Ma, L., H. Chen, W. Zhu, Z. Wang, 2013. "Effect of different drying methods on physicochemical properties and antioxidant activities of polysaccharides extracted from mushroom Inonotus obliquus." Food Research International 50:633-640.