Mushroom Cloning Service

Fungi Perfecti, LLC is now offering to clone strains from wild mushrooms you collect, and custom-grow spawn for reintroduction back into the natural landscape. This service allows the landowner to amplify native species.
Upon receipt and evaluation of your viable specimens, we will:
clone your mushroom
provide you with two Master Cultures in test tubes
provide you with Plug, Sawdust or Grain Spawn of your strain

This service is limited to certain genera of mushrooms, and is approved by FP on a case-by-case basis. The genera and species currently qualifying for this service are as follows: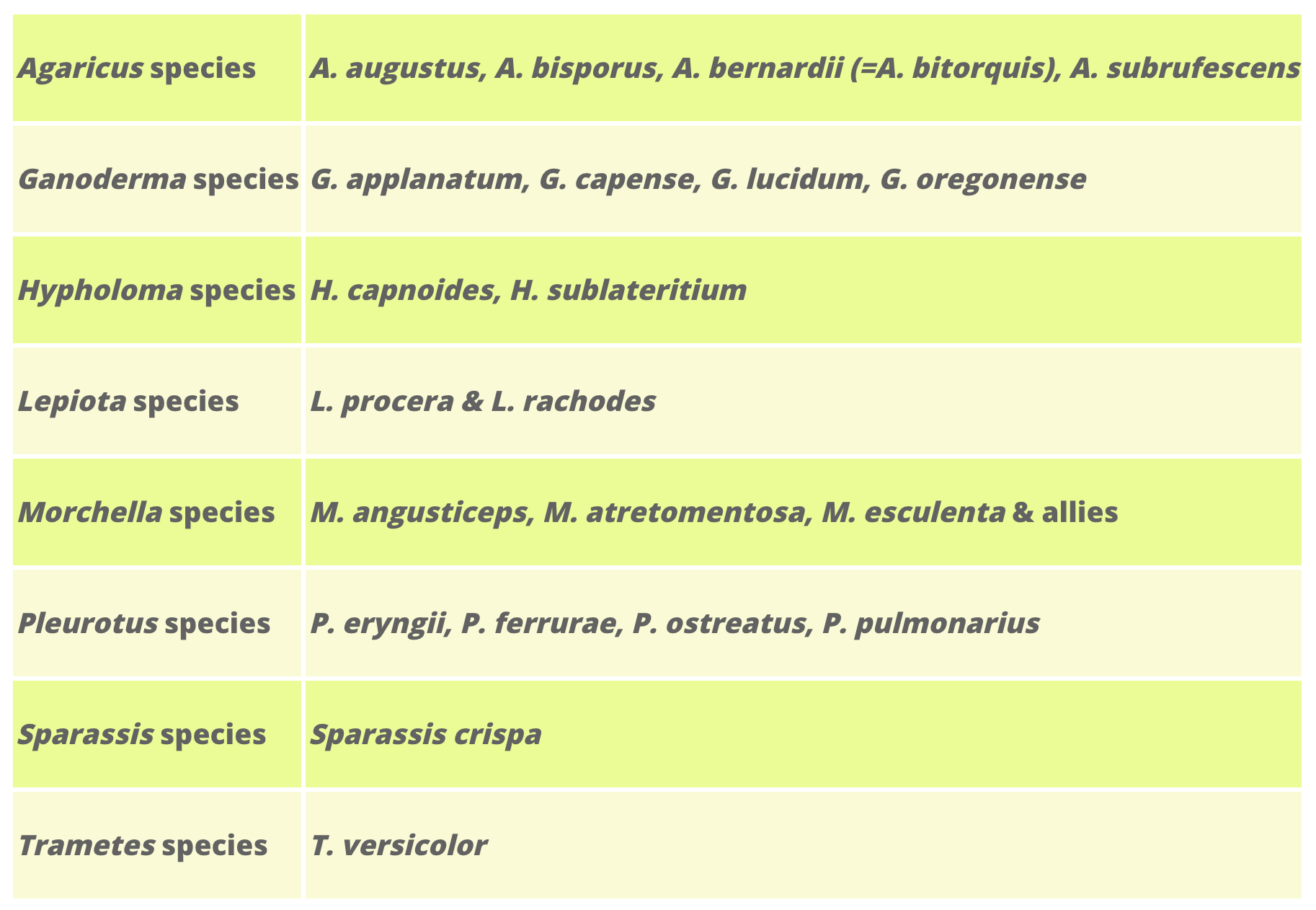 (We will not clone poisonous, hallucinogenic, mycorrhizal, undescribed, or ecologically threatening species.)

Base cost of this service is $500.00. For additional fees, we can fruit the strains, provide photographs, and customize strategies for their small- to large-scale cultivation.
As this service is limited and subject to constraints, contact Fungi Perfecti for complete instructions and pricing before obtaining your samples. Fungi Perfecti, at its sole discretion, will determine whether or not the customer's needs can be met by our services. We have provided a
downloadable questionnaire
in Adobe Acrobat format (
click here
if you do not have a copy of Adobe Acrobat Reader) that must be filled out and returned to Fungi Perfecti via mail or fax prior to sending your specimens.
One-half payment will be required in advance, with the other half due prior to shipment. All specimens must be carefully packaged according to our specifications. Typical turnaround time is 4 months from the time of receiving specimens. For more information, contact us via phone at 800 780 9126 or via email at
info@fungi.com
.