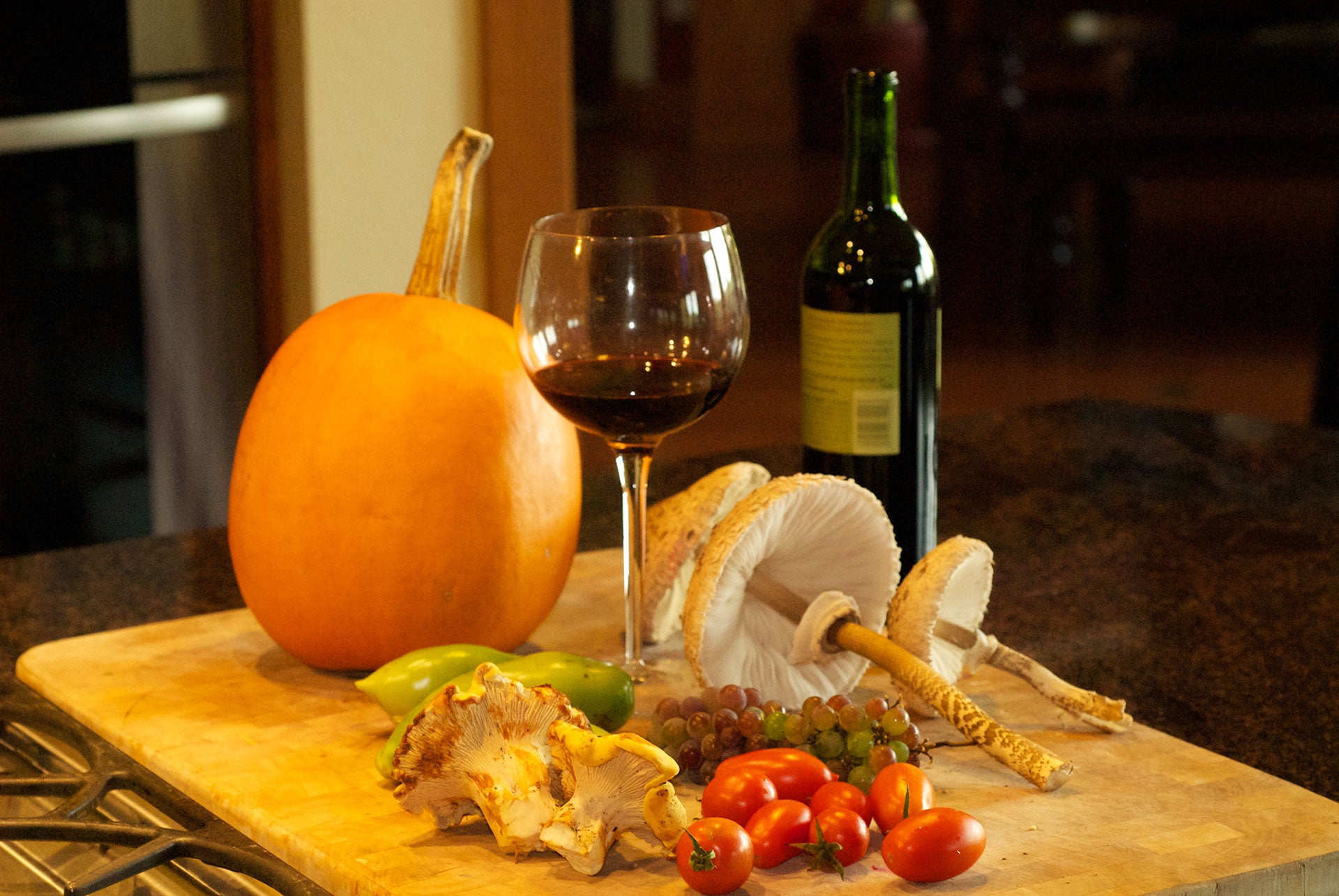 Bolete Vegetarian Messy Rice
From ggiammariano.
1 or 2 Boletes, chopped
2 cups cooked rice
1 red, yellow or orange bell pepper
½ green or purple bell pepper
½ onion, sliced
3–5 cloves garlic, minced
olive oil
basil
3–4 sun dried tomatoes, julienned
1–2 tbsp toasted pine nuts
¾ cup broccoli or veggie of choice
Gorgonzola cheese
Saute onion and bell peppers together for a few minutes in olive oil, then add garlic, basil, and chopped Boletes. Stir frequently to avoid sticking. As the Boletes cook down, add broccoli and sun dried tomatoes. Cook for 2–3 minutes more at medium heat. Add cooked rice and salt to taste. Stir mixture until heated thoroughly and uniformly, then let cook for an additional 5 minutes to let the flavors blend. Add pine nuts and stir. Top the mess with some crumbled Gorgonzola.
Have a favorite mushroom recipe? Share it here!