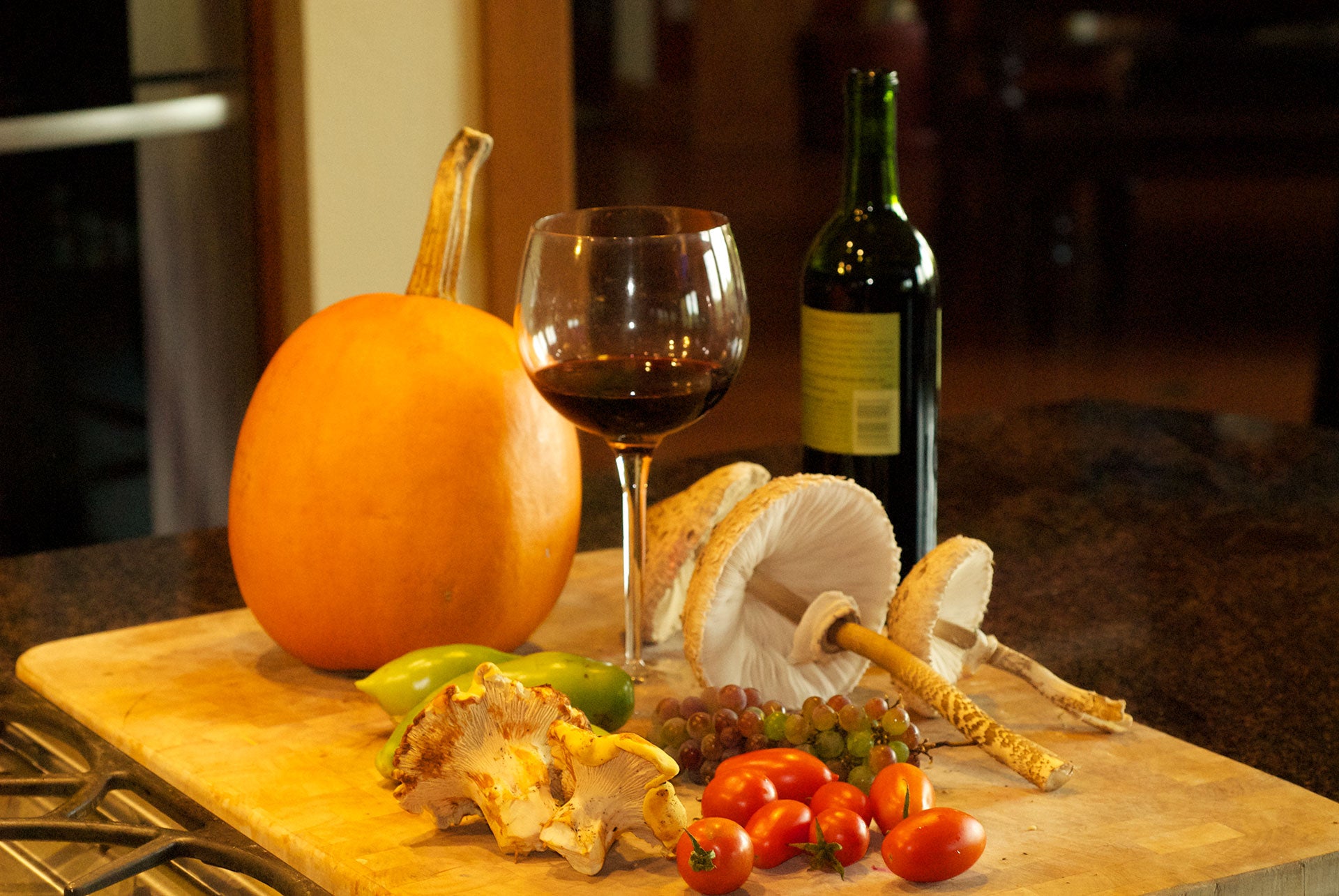 Paul & Dusty's Killer Shiitake Recipe
From Paul Stamets and Dusty Yao.
Once in a while, you come across a simple recipe that elicits enthusiastic exclamations of joy. Recently we came up with one. We get inundated with requests for it. So here it is. Bon appetit!
Mix in a bowl the following ratios:
Paul's Version

70% olive oil
15% sesame oil
10% tamari or soy
5% white wine
pinch of black pepper
1-2 cloves of crushed garlic
Dusty's Version

⅛ cup olive oil
⅛ cup sesame oil
4-5 tablespoons tamari
2 glugs and 1 splash of white wine
Stir vigorously as the ingredients tend to separate. Set aside.
Take a pound of fresh, whole Shiitake mushrooms. Cut the stems from the caps. Place gills facing up. Do not slice mushrooms. (The stems can be dried and used for a soup base or discarded.)
Pour the above sauce onto the mushrooms and stir, making sure the gills become saturated with the sauce.
In a 350 °F oven, bake uncovered for 30-40 minutes. Or you can barbecue on an open grill. The smoky flavor makes it even better. Yum!
Serve hot with seafood, rice, pasta or whatever. Unbelievably good.
Have a favorite mushroom recipe? Share it here!