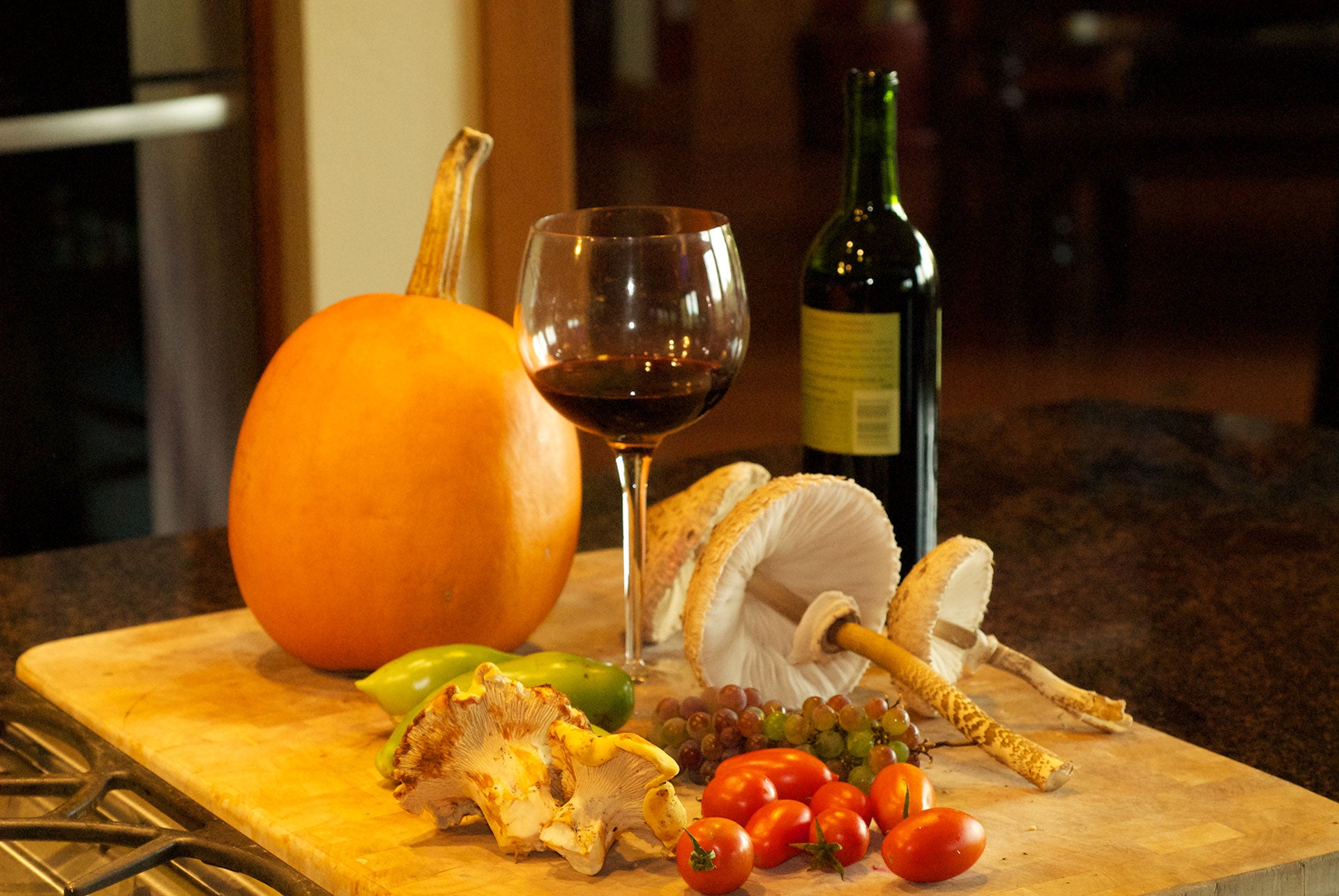 Bruschetta With Chanterelles
From Psilly.
1 loaf Italian bread
Italian seasoning
3 large Chanterelles
1 clove garlic (pressed/mashed)
olive oil
Parmesan cheese
Cook sliced Chanterelles over high heat for approx. 6 minutes stirring constantly so they don't stick. Save excess juice for a soup stock. Slice the bread into sections, then toast in oven. Remove. Put enough olive oil in a pan to cover bottom, add pressed garlic and saute for a couple minutes. Turn off heat and wipe enough oil on each piece of bread (with a clean brush) to cover completely. Place 2-3 slices of cooked 'shrooms on each piece of bread. Sprinkle the Italian seasoning over each piece, then cover liberally with grated Parmesan cheese. Pop into a preheated oven and broil long enough to melt cheese (about 1 min.) Goes well with pasta and some wine.
Have a favorite mushroom recipe? Share it here!