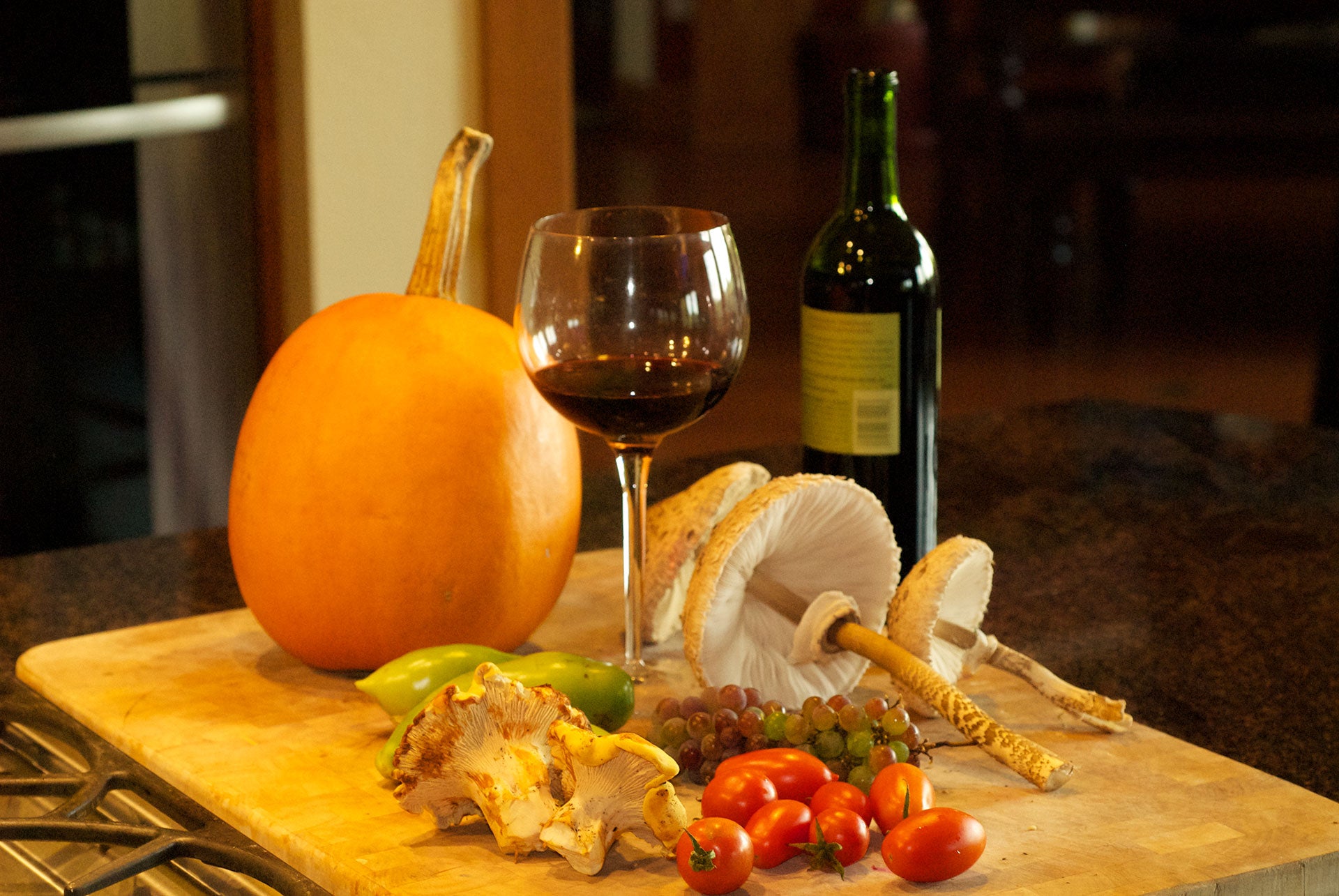 Massive Mushroom Chili
From Jax, Grow Room Assistant.
1 cup each kidney, pinto and black beans, cooked
1–2 lbs of fresh mushrooms: Maitake, Shiitake,
Pioppino or your favorite wild delectable, chopped
2–4 fresh tomatoes, diced
1 green bell pepper, chopped
1 red bell pepper, chopped
2–4 carrots, sliced
2–4 celery sticks, sliced
1 onion, diced
5+ garlic cloves, crushed
1–2 summer squash, chopped
Juice of 1 lemon
1 12–14 oz can tomato puree
1 6 oz can tomato paste
2–4 tbsp dark brown sugar
4+ tbsp chili powder
4+ tbsp cumin
1 tsp paprika
1 tsp cayenne
2–4 tbsp of tamari or soy sauce
At least 1 large handful of love
Allow to simmer for 1 hour, then add
1–2 tbsp each dried or 1 handful each fresh basil and thyme
Add salt and pepper to taste, garnish with chives and/or basil before serving. Serve with fresh grated cheddar cheese, sour cream and salsa and enjoy the BEST veggie-mushroom chili. Serves approximately 15.