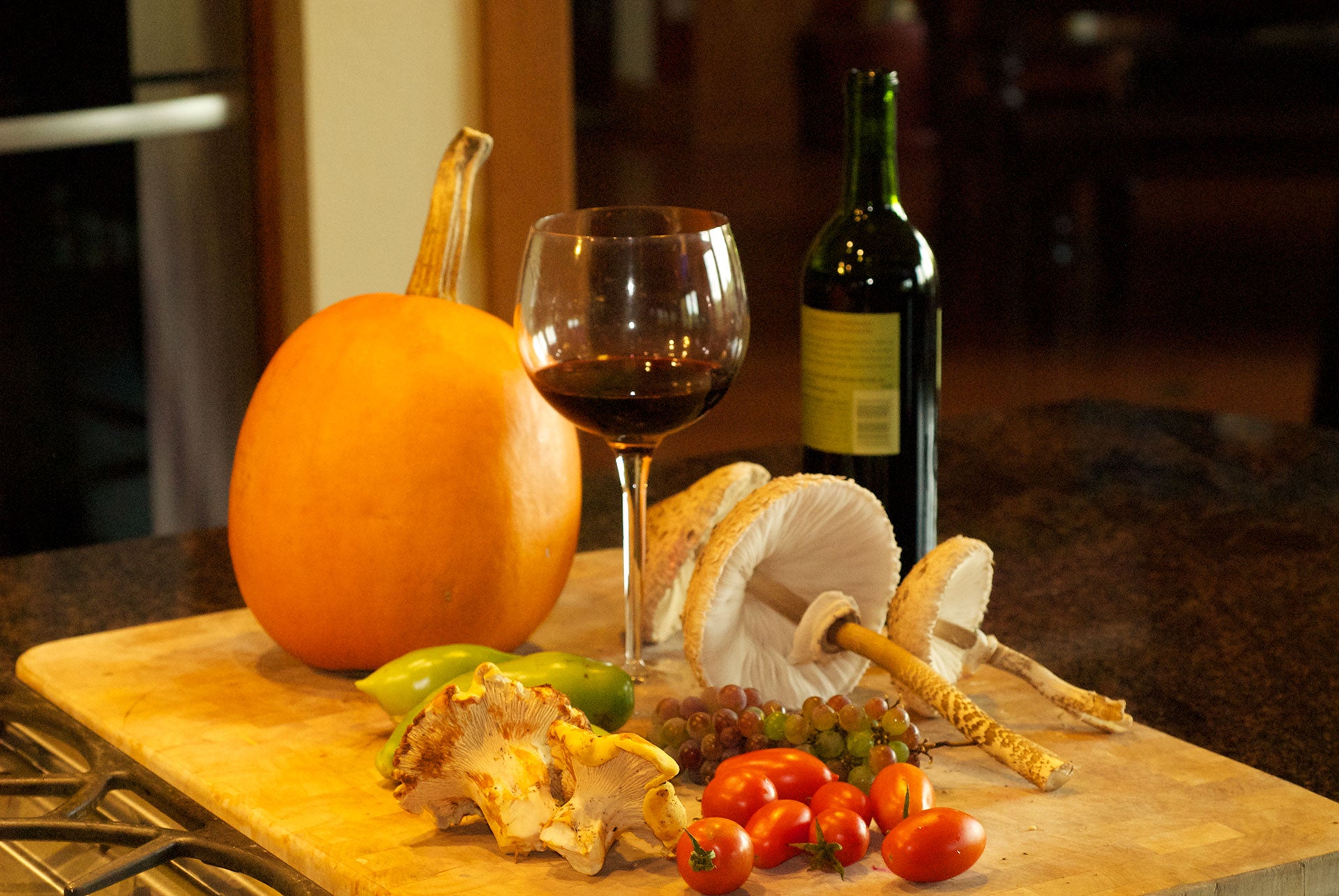 Stuffed Shiitakes
From Booster1.
Shiitakes, stems removed
french bread, sliced and cut to hold one mushroom each
unsalted butter
Roquefort cheese
1 egg, beaten
freshly squeezed lemon juice
walnut pieces
sweet red pepper, thinly sliced
Butter French bread lightly on both sides and bake on foil 2½ minutes per side at 400 °F. Toss mushroom caps in lemon juice and decant. Toss again in melted butter. Mix Roquefort with enough egg to make a smooth filling. Fill mushroom caps and broil for about 5 minutes, or until browned. Garnish each mushroom with one walnut piece and two strips of red pepper.
These are rich, but make wonderful hors d'oeuvres.
Have a favorite mushroom recipe? Share it here!