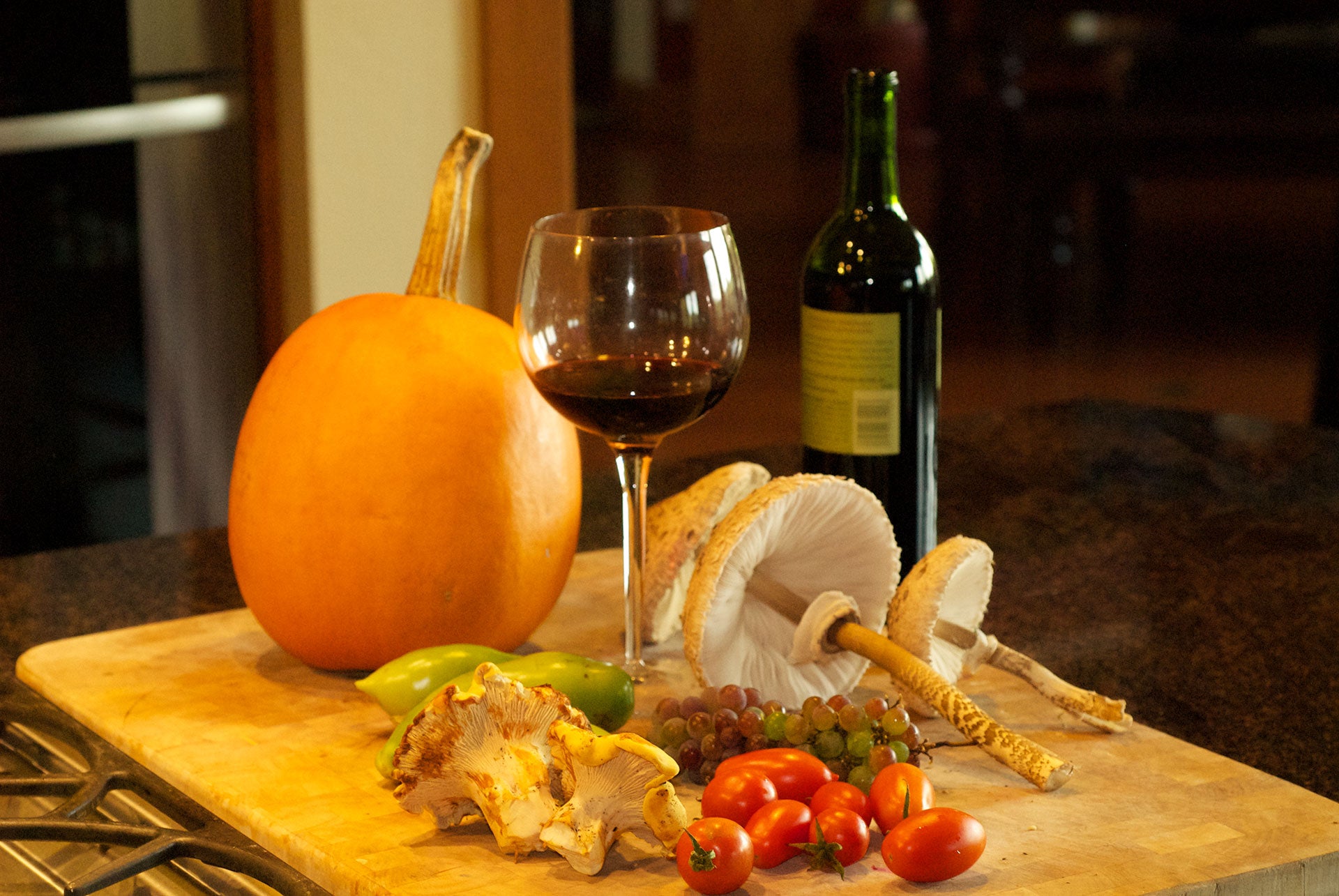 Wild Mushroom and Shallot Gravy
From Germany (not the nation).
¼ cup olive oil
10 shallots, peeled
4 garlic cloves peeled
12 oz mixed wild mushrooms (such as oyster, morel and stemmed shiitake), sliced
1 tbsp chopped fresh rosemary or 1 tsp dried
1 tbsp chopped fresh thyme or 1 tsp dried
2 tsp chopped fresh sage or ¾ tsp dried rubbed sage
½ cup dry Marsala
½ cup dry sherry
1½ cups chicken stock
1 cup heavy cream
Pre heat oven to 300 degrees. Combine oil, shallots and garlic in a small glass baking dish. Cover with foil. Bake until shallots and garlic are pale golden, about 1 hour. Cool slightly. Thinly slice shallots and garlic, reserve oil in dish.
Transfer 1 tablespoon of oil from baking dish into a heavy large saucepan. Heat oil over a medium high heat. Add mushrooms, rosemary, thyme, sage and the roasted shallots and garlic. Saute until mushrooms are tender, about 5-10 minutes. Add Marsala and Sherry, boil until syrupy, about 6-10 minutes. Add stock and boil until liquid is reduced by half, about 10-15 minutes. Add cream and boil until mixture thickens to sauce consistency, about 5-10 minutes. Season with salt and pepper to taste.
I like it over Turkey but it works well with red meats too!
Have a favorite mushroom recipe? Share it here!