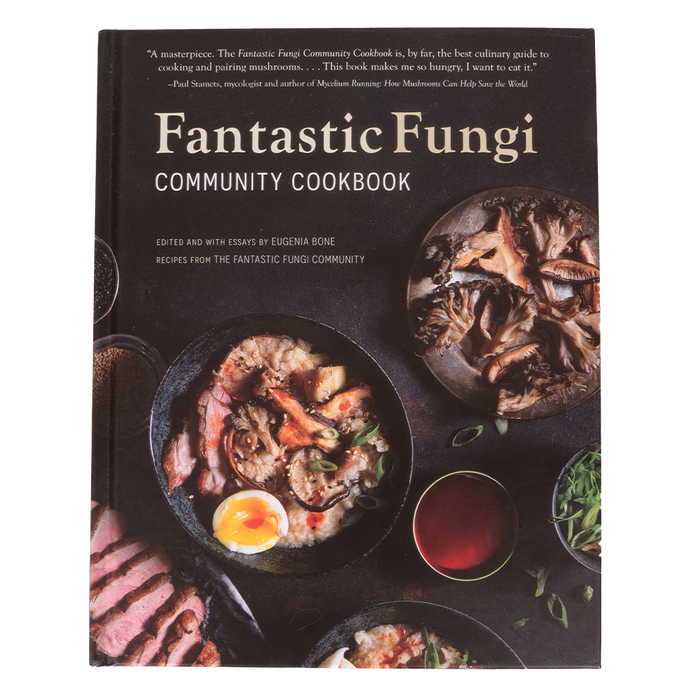 Fantastic Fungi: Community Cookbook
Written by Eugenia Bone and photographed by Evan Sung, this incredible cookbook was written by mushroom lovers, for mushroom lovers! Beautifully photographed with more than 100 recipes, this cookbook also features five compelling essays covering a range of engaging topics, including mushroom foraging and cultivation. Calling the book a "masterpiece", Paul Stamets said:
It is by far the best culinary guide to cooking and pairing mushrooms.... This book makes me so hungry, I want to eat it!