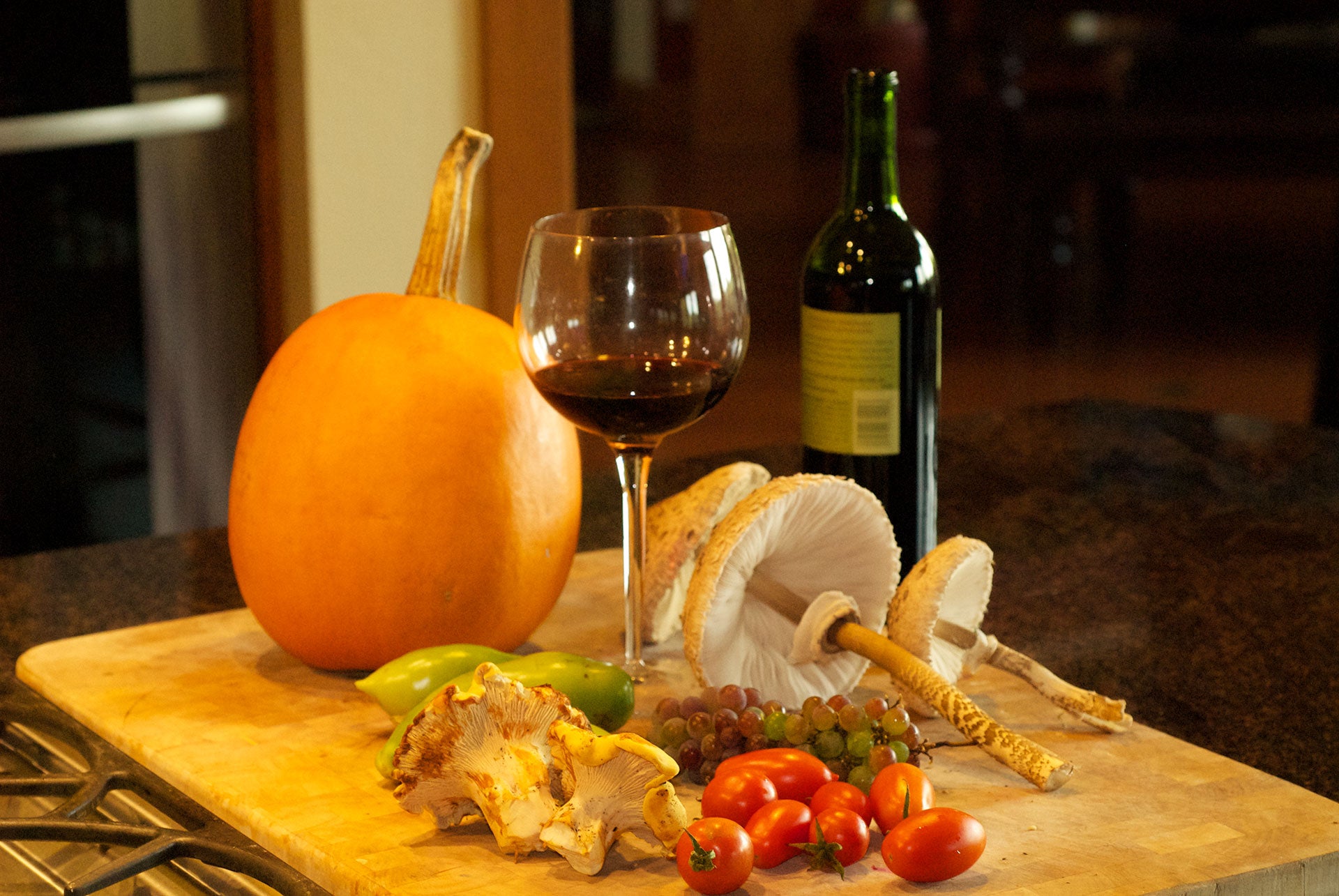 Maitake Rice Pilaf
From Andrew, FP Webmaster.
2 cups washed, uncooked long grain white/brown rice (a little wild rice mixed in is good too)
4 cups chicken or bean stock
1 cup lentils, cooked
2-3 cups chopped Maitake mushrooms
1 cup coarsely chopped onions
1 cup coarsely chopped celery
2 cloves garlic, minced
1 cup chopped peanuts or almonds
1 tbsp parsley
1 tbsp allspice
3 tbsp olive oil
salt, pepper, cayenne pepper to taste
In a large saucepan, saute mushrooms and garlic in olive oil over medium-high heat for 15 minutes, adding parsley, onions, celery and pepper after 10 minutes. Add rice and stir for another 3 minutes, then add stock, lentils, allspice and salt. Stir again, then let sit until mixture is boiling gently. Reduce heat and cover. Let simmer for 20 minutes, then check mixture. If all of the liquid has cooked out by that time, add ½ cup extra liquid (extra stock, some sherry, some soy sauce, etc.), salt, cayenne pepper to taste, peanuts/almonds, and cook for 15 more minutes. Let cool uncovered for 5 minutes and serve with a dollop of plain yogurt on top.
Have a favorite mushroom recipe? Share it here!