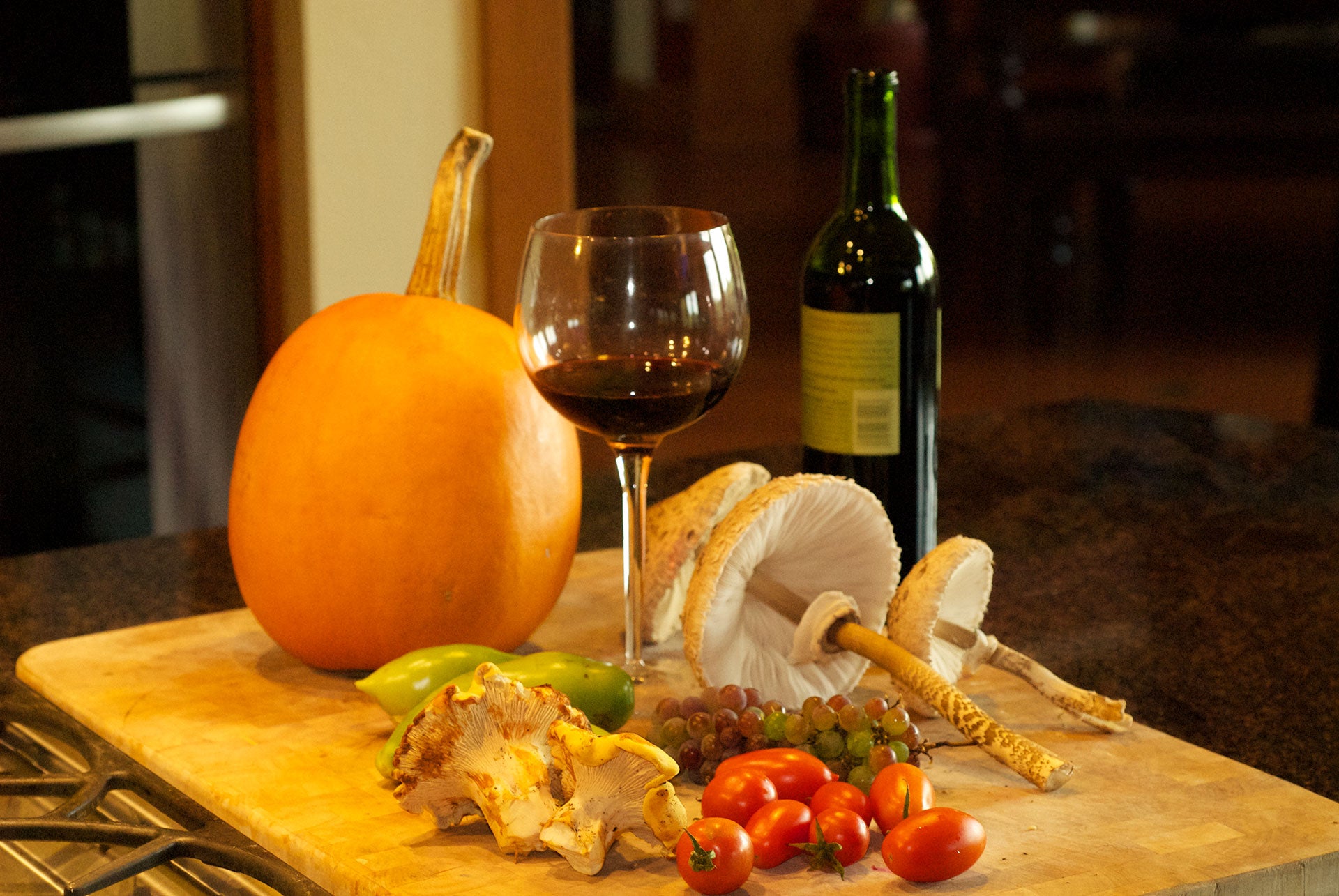 Wild Rice Mushroom Soup
From L. McLaren.
4½ cups fresh mushrooms
1 large onion, chopped (1 cup)
2 stalks celery, chopped (1 cup)
4 tbsp butter
½ cup flour
3½ cups chicken broth
1 cup light cream
½ cup cooked wild rice
1 tbsp snipped fresh or ¾ tsp dried marjoram
salt and pepper to taste
fresh herb sprigs
Cook mushrooms, celery and onion in butter over high heat until tender, stirring occasionally. Sprinkle flour over vegetables and stir to combine. Add broth. Cook and stir until mixture thickens and bubbles. Reduce heat. Stir in light cream, cooked wild rice, marjoram and salt/pepper. Cover and cook over low heat until heated through—about 5 minutes. Garnish with fresh herbs. Makes 6 servings.